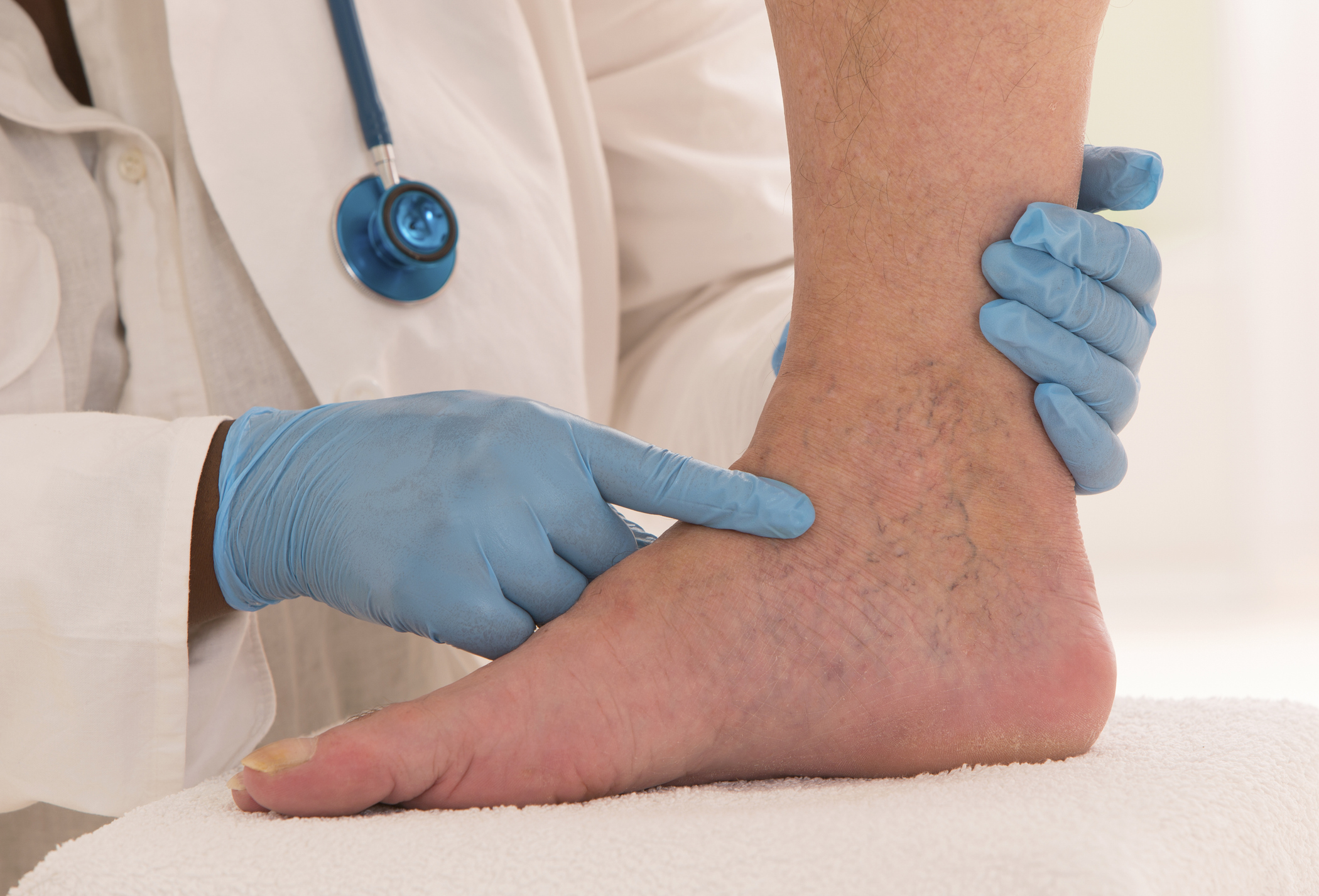 Spider veins is a condition that often brings patients to the Vein Institute of NJ. This vein condition gets its name from the characteristic web-like structure of dilated venules that give the skin a flushed appearance.
But not all spider veins exhibit the classic web-like blemish. In fact, spider veins appear in three distinct patterns:
Linear spider veins appear to form a line of tiny blood vessels.
Starburst spider veins have a central area from which the veins radiate outward.
Arborizing spider veins have a tree-like branching appearance.
Whatever the pattern, most spider veins appear between the ages of 18 and 35, and reach their peak of prominence between the ages of 35 and 60, with individual spider veins measuring between 0.5 and 1 millimeter in diameter.
What are the medical consequences of spider veins?
Fortunately, they are only a cosmetic concern, and pose no long-term health risks. However, spider veins are unsightly, and can make those affected feel less than their best. And spider veins can also cause aching, cramping, swelling and fatigue. Moreover, spider veins can be associated with varicose veins and reticular veins, and those conditions may indicate underlying problems. The good news is that getting rid of spider veins is simple and safe, thanks to advanced non-surgical and minimally invasive procedures such as foam sclerotherapy and other endovenous procedures. These treatments for removal of spider veins can be performed in 20 minutes or less on an outpatient basis and let you resume normal activities immediately.
If you're bothered by a spider veins, we recommend carefully questioning the medical professional you are considering working with. While these FDA-approved procedures are safe and effective, special training and equipment are necessary to perform these procedures properly. That's why the medical staff at the Vein Institute of NJ is comprised solely of board-certified vascular surgeons.
If you'd like to learn more about spider veins condition, read our blogs or schedule a consultation with one of our vein treatment specialists.