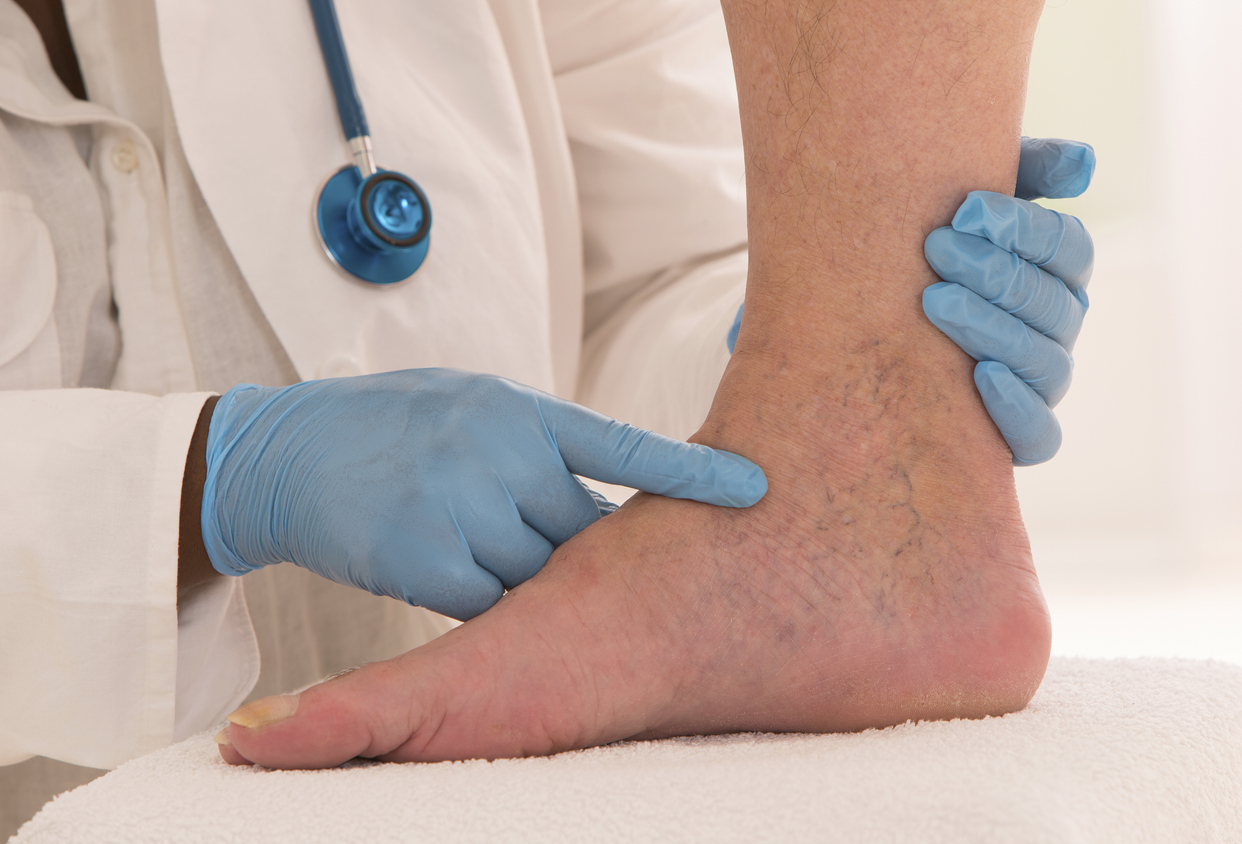 When faced with medical decisions, the right choice is not always easy. Assimilating information from physicians (especially when utilizing Dr. Google!) can be confusing and conflicting. While "getting a second opinion" is often a good idea, getting that first opinion may be more difficult, especially when it comes to your varicose veins. That's because many vein issues are diagnosed and often treated by physicians whose real specialties lie elsewhere, which can lead to misdiagnosis, unnecessary treatments and often, misleading information.
A Trusted Medical Resource
There are many physicians who like to treat veins. However, physicians who are dedicated to the treatment of vascular disease are likely to be the most proficient at treating vein disease. There are fellowship programs – accredited by the Accreditation Counsel for Graduate Medical Education – whose graduates specialize in this type of treatment. The doctors at the Vein Institute of NJ at The Cardiovascular Care Group are board-certified vascular surgeons with decades of expertise in this field.

In addition to our expert medical staff, we also pride ourselves in our top-rated, state-of-the-art medical facilities. In particular, our Noninvasive Vascular Lab, is staffed with highly-trained registered technologists who can image diseases associated with blockages of arteries and veins. We can also determine the extent of a patient's varicose veins through different procedures in our lab.

Our lab has been accredited by the Intersocietal Accreditation Committee (IAC) for over three decades. This Board recognizes quality care in terms of performing the appropriate testing and making sure the results are accurate and easy to understand. TCVCG takes great pride in its Vascular Laboratory being one of the first in NJ to achieve this recognition. We have committed to this level of quality for decades.

Most importantly, we hold ourselves out to be honest, trustworthy physicians who make decisions ONLY in your best interest. We utilize the history and physical examination as a mainstay of our decision-making. We listen to you, the patient, your story, and then we do a full vascular exam. We may recommend an ultrasound, if necessary, and from there we discuss the treatment options available for your specific need.
Noninvasive Studies Conducted for Venous Disorders
Our goal is to provide simple, safe and accurate diagnosis of your vascular problems. We will utilize ultrasound technology to assess your veins. This is safe, avoids any radiation and is absolutely pain-free. Venous ultrasound allows us to see inside the veins and determine if blood clots are present and how the valves within the veins are functioning.

If a blood clot is present, we can often determine if it is old (chronic) or new (acute) which will direct therapy. Assessing the valve function allows us to provide appropriate options for therapy for varicose or spider veins.

Conservative measures such as elevation, exercise and compression stockings are generally the first course of treatment. However, if unsuccessful the doctor might recommend other treatment options such as an ablation or microphlebectomy.
What May Happen with the Wrong Medical Advice?
Unfortunately, unscrupulous physicians exist in the world. We have seen patients attempted to be "scared into a medical procedure" by being given incorrect information. It is not unheard of for patients to tell us that they were told that if their veins were not taken care of they "would get a blood clot and possibly die" or "they could lose their leg" if the veins are not addressed. While varicose veins may give you discomfort—either physically or emotionally-- they are certainly not dangerous to the point of losing life or limb!
Choosing the right doctor to handle your vein and vascular issues is an important decision. Choosing the right vein center is just as important. Since 1963, The Cardiovascular Care Group has been at the forefront of vascular medical treatment for our patients. Through experience, integrity and innovation we have proudly built a practice that has delivered quality healthcare to hundreds of thousands of patients over the years.
As always, we are here to serve your vein health needs. Schedule an appointment with us today and get your proper diagnosis so you can rid yourself of those unsightly varicose veins.