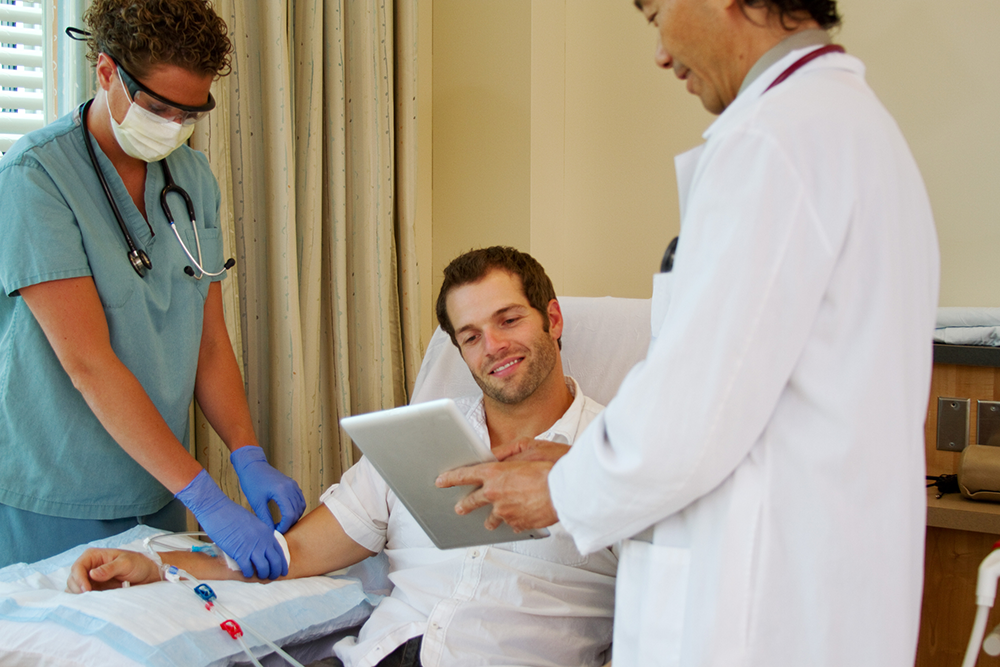 For those who are currently receiving hemodialysis or may have to begin treatment soon, you should know about the two preferable types of access creations available and how and when they are decided upon.
The two procedures include an arteriovenous fistula (AVF) or an arteriovenous graft (AVG). Patients who are starting on hemodialysis should initially have an access placed in their non-dominant extremity. Attempts will also be made to create the initial access in the lower part of the arm to allow for a subsequent access to be placed in the upper part, should the first one fail.
An AVF is an access that is created by connecting a patient's own vein with their own artery. This may be done in a variety of configurations either in the lower or upper part of the arm. A patient may have undergone either a short or long incision in order to create this access. An AVF takes approximately 8 to 10 weeks to mature and allow the dialysis caregivers to place needles in it at the time of dialysis treatments.
An AVG is a tube that is surgically placed superficially underneath the skin. Two small incisions are typically made that connect the tube between an artery on one end, and a vein on the other end. The tube can be easily appreciated by gently pressing the skin. When the access is functioning normally the patient should be able to feel a "buzz" which is commonly known as a thrill. A thrill is also easily appreciated in a normal functioning AVF.
An AVF is the preferred type of dialysis access given the likelihood that it will work longer with less complications. Unfortunately, an AVF cannot be created in all patients' secondary to small or diseased veins. A decision to place either an AVF or AVG is made at the time of consultation with a vascular surgeon. Information collected from a pre-procedure vein ultrasound of the arm (also known as vein mapping) is very helpful in determining which patients would be most suitable for an AVF.
It is very important that all patients undergoing hemodialysis understand that there is no perfect hemodialysis access. Most patients will experience some type of problem with the function of their access. As vascular surgeons, we are available on a regular basis to inspect and examine your access point at one of our many facilities at The Cardiovascular Care Group.
To learn more or set up a consultation, schedule an appointment with us.